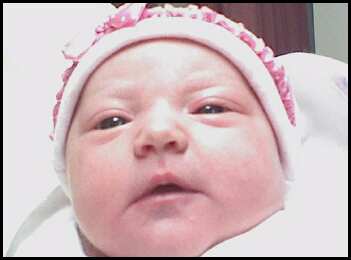 Oh, hai World, I'm baby Kylie!
We welcomed Kylie into the world on Monday, October 13th at 4.33PM. She was 7 pounds even and 16 inches long and she came into the world ready to eat!
Some pics: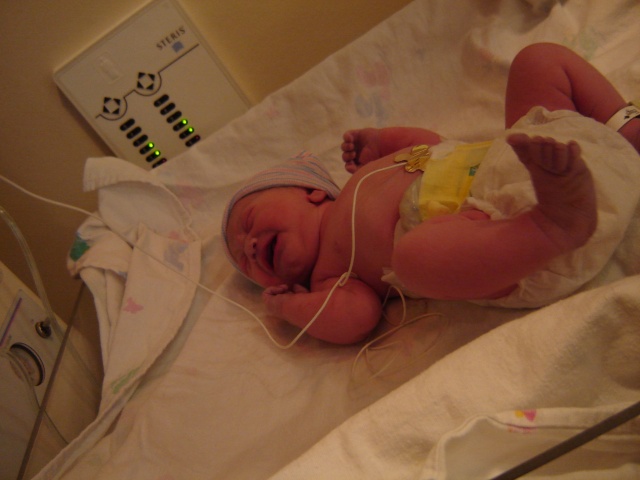 Oh, hai, so you're my Momma!
Kylie's first bottle. She is a good eater!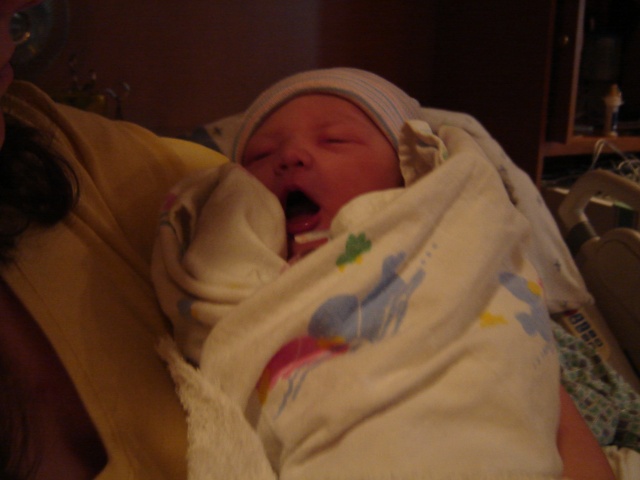 But, I'm still hungry. Maybe I should put this in my mouth and see how it tastes.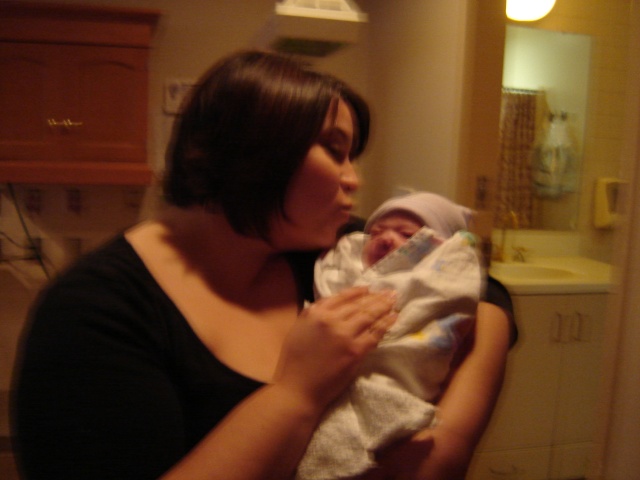 My first photo-op with Aunt Stefi!
Kylie's first bath! She didn't like it much, but that's to be expected.