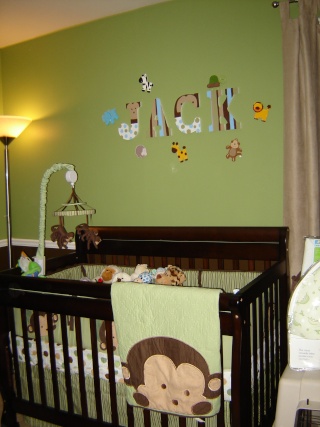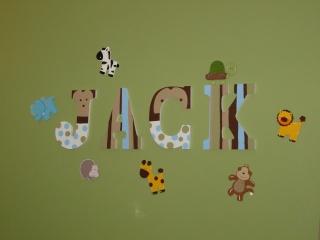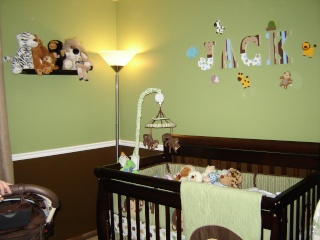 Still no sign of the baby making his arrival although I feel like he's about to fall out at any minute. Ready any time. Like now would be good.

Earlier today Mark and I made a trip to We Be Babies to get the remaining items we needed from our registry. We are so grateful for everything we got from friends and family. After coupons, we ended up spending about $120 out of pocket to get the rest of our needed baby items. Things add up SO quickly, but lucky for us we didn't have much to buy!

This afternoon Mark spent time putting together the remaining baby items that were still in boxes. This included the swing, bouncy seat, and 2 light weight strollers. Then he hung all the wall decor in the above pictures and the shelf over to the left. He was a busy bee today!

So, again, just for the record you can come any time now, Baby. Other than a load of laundry I still need to wash everything is ready and I'm sure we can manage without that load of laundry! Really... it's time for your new home now. You're being evicted from the old one.